The following article is re-posted by Animal Fire Rescue
SMC To Produce Omega Carabiner Line
SMC, a specialty rescue and climbing hardgoods company, will carry forward a range of Omega Pacific's top selling ISO forged carabiners.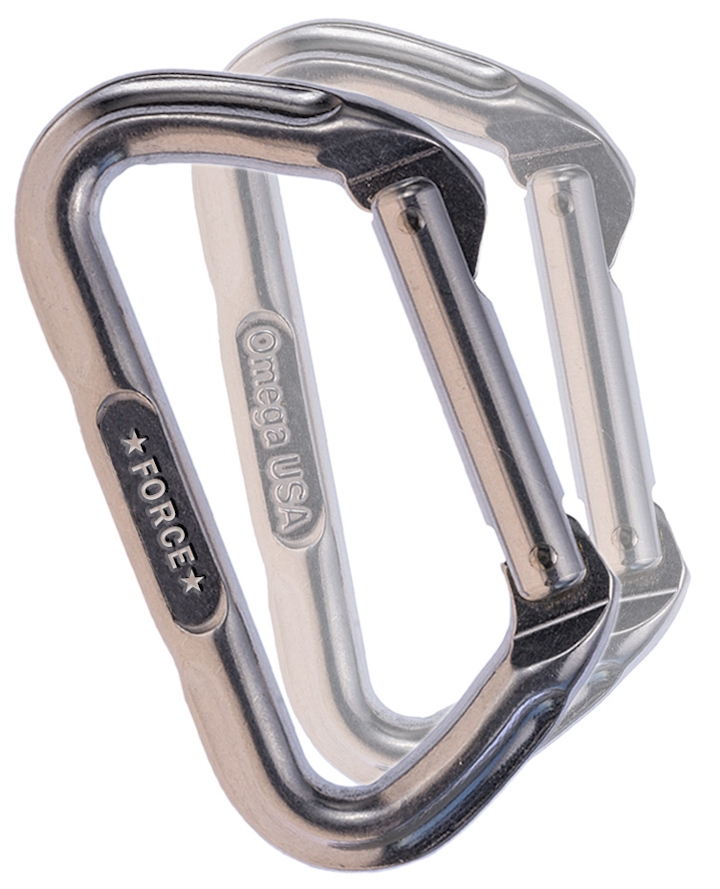 FERNDALE, WA – Seattle Manufacturing Corporation (SMC) announced today that it has purchased the tooling and machinery to produce Omega Pacific's top selling carabiners – specifically the ISO forged D's, Ovals, and select HMS models.
On January 20th of this year, Omega Pacific, one of the U.S.'s largest manufacturers of carabiners announced that it would be winding down operations after 37 years in business stating the pronouncement was based on economic factors and the owner's decision to retire.
Along with the tooling and machinery, Omega Pacific is collaborating with SMC to transfer all the required intellectual capital, supply chain, and customer contact information. "I can't overstate how cooperative the entire Omega Pacific team has been" says John Evans, SMC's Sales and Marketing Director. "It's obvious they are truly looking out for the needs of their customers and trying to make the transition as seamless as possible."
Rob Nadeau, Omega Pacific's CEO commented "SMC was the obvious choice to continue Omega Pacific's legacy of reliable, quality carabiners. Our closing was going to leave a huge void in the recreational climbing, industrial, OEM, rescue and military markets. This agreement ensures those key products that have become vital components in so many applications, will be available for decades to come."
Evans notes that "for many of Omega Pacific's existing customers, SMC's product line, which includes pulleys, edge protection, and steel carabiners, will be a great compliment to their product assortment."
While the transfer is still in its early stages, SMC hopes to begin deliveries in early June. The Omega name will be removed from the carabiners and the line will become SMC's new "Force" series. All technical specifications as well as the NSN numbers will remain the same. Models will include both the locking and non-locking styles and will be offered in the same popular color options.
About SMC
SMC is one of America's most trusted technical rescue brands. Founded in 1967 as Seattle Manufacturing Corporation, during the golden age of high-altitude mountaineering, SMC products have accompanied many of the Northwest's finest climbers on historic ascents of peaks like K2 and Everest. Today SMC continues to produce Kobah ice axes and other mountaineering equipment, as well as being a leading supplier of technical rescue equipment for fire rescue and industrial safety. SMC is an ISO 9001 certified manufacturer, an independent, third party certification process that guarantees reliability and efficiency in manufacturing. All SMC products are made in the USA at their Ferndale Washington facility.